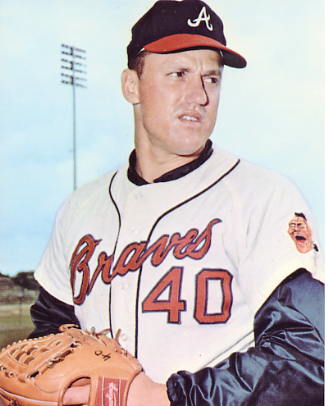 Tony Cloninger, on July 3, 1966, in a 17-3 rout of the Giants, hits two grand slams in the same game and collects nine RBI's in the Candlestick Park contest.
The Braves' pitcher is the first National League player to hit two bases-loaded home runs in the same game. Cloninger used a bat of teammate Denis Menke to hit both of these big home runs.
Tony was a starting pitcher for the Milwaukee and Atlanta Braves (1961–68), the Cincinnati Reds (1968–71), and the St. Louis Cardinals (1972). He batted and threw right-handed.